On entire range of FLC conveyor it's possible to get different kind of supports.
These allow the easy positioning of the conveyor within the main projects, ensuring versatility and compactness.
The support legs can also be positioned in the sloped sections of the conveyor, providing stability to the entire system.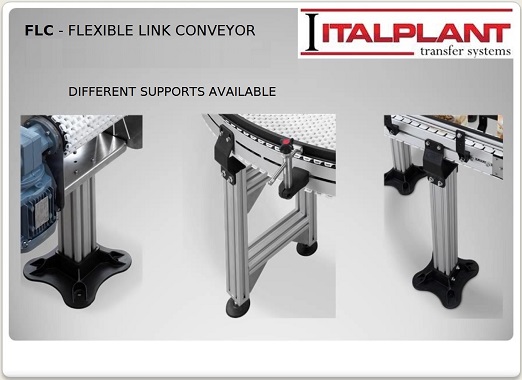 For any further information please don't hesitate to call us at 0039 011.30.92.177
or send an email: info@italplant.com