The FLC version in aluminum is an economic solution for many transport tasks. Open profiles prevent large amounts of contaminants from accumulating in the system and are especially easy to clean.
The stainless steel version is used in areas that require wet cleaning or the use of acidic or alkaline cleaning agents to comply with stringent hygiene rules, as for primary packaging in the food industry.
The three different widths of chain, 80 – 140 – 200 mm, allows the transport of many kind of products up to 400 mm.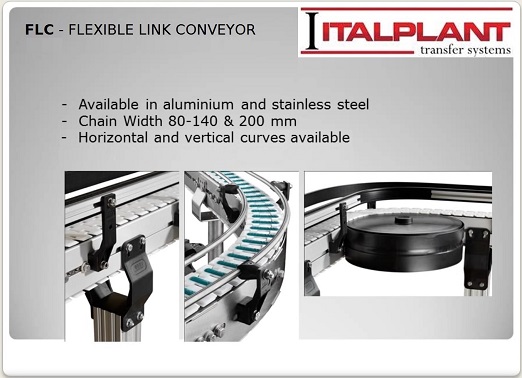 For any further information please don't hesitate to call us at 0039 011.30.92.177
or send an email: info@italplant.com