When you are looking for a quality flexible conveyor, look at FLC – Flexible Link Conveyor by Italplant.
Our complete range of products combine stainless steel, carbon steel, aluminum and engineered plastics to achieve reliability, superior performance and a compact of design.
Tight horizontal bends allow routing close to machines and saves floor space while vertical bends also enable the multilayer transportation and make an access easy for operators.
In the image below it's showed how easily these conveyors guarantee high flexibility thanks to a short radius curves.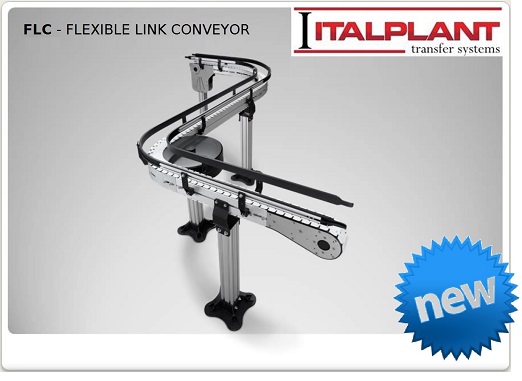 For any further information please don't hesitate to call us at 0039 011.30.92.177
or send an email: info@italplant.com